TTELESTAR IP PHONE MOIMSTONE

TELESTAR IP-PHONE
Introduction
More than 60% of MOIMSTONE, TELESTAR's IP PHONE, is being supplied from local distribution in the top 4 mobile carriers in Korea, and the phone is SIP Standard verified of its quality.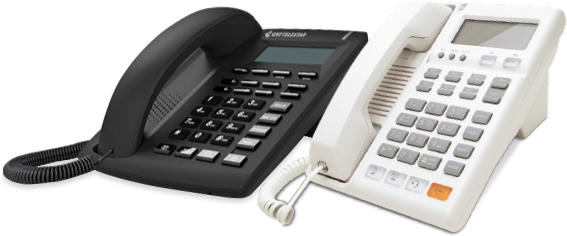 Soft Phone Basic Function
Making Phone Call
Receiving Phone Call
Hanging Up Phone Call
Change/Cancel Change
Hold off/Reconnection
Three-way Call
Status Change
Log in / Log out
Manufacturer : MOIMSTONE(South Korea) / Model : IP-25X, 33X
(Can change to other standard SIP Model)
Phone quality verified of
60% in Korea
Continuous firmware
UPGRADE
CAPI (Computer Application Provider Interface)
This is a connection software that provides to activate control and produce various information related to issue handed in PBX within the solution of CTI supplier to the system. TELESTAR provides opened connection models applied to web-based systematic environment and C/S of clients and also provides separate customizing.
Main Function
Application Function and Role
Classification
Application Function and Role
International Standard Protocol Support
SIPv2 (RFC 3261) based VoIP Phone
Screen Support
With LED screen, extension number and CID can be checked
Effective remote management function

Management Screen (WEB) supported
Password per extension number can be set and log in/ log off is possible
QOS Setting possible
Volume control is possible on management screen and phone itself

International Standard CODEC Support
G.711, G.723, GSM Supported
Phone Log in possible
Even when the consultant's phone location is changed, related information can be transferred with just the corresponding consultant's log in information
International Standard CODEC Support
Applies various CODEC to provide superior quality
Switchboard Compatibility
By using switchboard operation tool, comprehensive management is possible